Author Services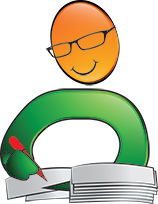 Proofreading, Editing, Critique
Getting help with your book from a professional editor is always recommended but often just too expensive. We have partnered with a professional editor with 30 years of experience to provide quality writing services at affordable prices.
Visit our Writing Services Page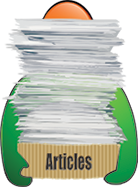 Hundreds of Helpful Articles
We have created hundreds of articles on topics all authors face in today's literary landscape. Get help and advice on Writing, Marketing, Publishing, Social Networking, and more. Each article has a Comments section so you can read advice from other authors and leave your own.
Guidelines on How to Find a Literary Agent for a Novel
Few publishing houses accept unsolicited manuscripts. Therefore, it is important to be represented by someone reliable such as a literary agent. Agents are responsible for getting the written works into the hands of editors. While having a literary agent does not really guarantee that your novel will be eventually sold in large quantities, this will make it a lot easier for you to get access to the publishing realm. Finding a literary agent will require a lot of research and time. However, it will all be worth it in the end.
First, you have to complete the entire novel.
The minimum number of pages that your potential agent may ask to read is around 20 to 30 pages. However, some of them require you to submit your entire finished work. In this regard, it will always be a safe bet to rely on the latter. It will also be much better if you thoroughly edit your work prior to submission.
Next, you should identify the level of potential readership of your work.
You must initially determine the genre that your novel will most likely belong to when categorized. This is important because some agents will not readily represent certain types of genres. Knowing your target audience can help you look for your agent more efficiently.
It will also be helpful to research where you can send your queries or manuscript.
You may check out novels that are similar to the genre of your novel. From there, you should browse through the acknowledgement part so you can see the agent. You may also search for literary agents' directories online. When you spot them, you may check out the authors and the books that they already represent.
After browsing through potential agents, you may pick a suitable one.
Reading the statement of the agent on his or her site will help you determine how to find the right literary agent. Some of the pieces of information that you may need to know are the following: biography, credentials, and books that were successfully published.
You should also check out the guidelines that have been posted by your agent.
These agents have specific requests before they decide if you are suitable to work with. Following their instructions is a good start.
Depending on the guidelines that your agent has set, you may write a query or a synopsis.
If the agent is asking for a synopsis, you have to provide an outline of the plot of your novel. On the other hand, a query is a pitch or a book proposal.
Hopefully, this article has enlightened you so you can easily find your agent. For the manuscript, you may have to include SASE (self-addressed stamped envelope) so the addressee can easily return your material to you.