Author Services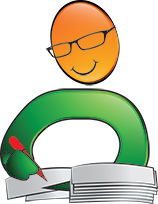 Proofreading, Editing, Critique
Getting help with your book from a professional editor is always recommended but often just too expensive. We have partnered with a professional editor with 30 years of experience to provide quality writing services at affordable prices.
Visit our Writing Services Page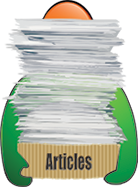 Hundreds of Helpful Articles
We have created hundreds of articles on topics all authors face in today's literary landscape. Get help and advice on Writing, Marketing, Publishing, Social Networking, and more. Each article has a Comments section so you can read advice from other authors and leave your own.
How Do You Find a Literary Agent?
Being able to write publishing-quality content is only the beginning of an author's hardships. Once a writer finally completes a book's worth of hard work, finding someone to market and publish it can be equally as hard, if not harder. The good news for authors is that today there are many ways to publish a book other than the traditional publishing method, including self-publishing. Today, the literary marketplace is slowly turning digital, meaning the end of physical copies and the birth of digital reading material. However, while some writers enjoy technological innovations to ease their publishing pain, some still believe in the prestige of traditional publishing.
Traditional publishing was the most dominant publishing model in the world before the internet came along, and it holds a significant share of the global book market even today. However, the chance of having your book accepted and published by a traditional publisher is extremely low. This is why some authors rely on literary agents to do the hardest part—finding a publisher.
What are Literary Agents?
Literary agents, otherwise known as publishing agents, look for publishers in place of the author himself. This way, the author no longer has to deal with the pain of too many queries and rejections. A literary agent's primary function is to connect an author with a publisher, but he also functions as a mediator between writers and publishers when it comes to discussing problems, contract negotiations, and payment of royalties, to name a few. A lot of agents also get involved in the reviewing, publication, and distribution processes of the client's book.
The most important thing to watch out for when looking for a literary agent is his credibility. It is true that the internet is the best source of the most up-to-date information today, but it is also the playground of scammers and con artists. You should also look out for amateur agents, since doing business with them can waste a lot of time and money.
Looking for a Literary Agent:
The first step if you're interested in the services of a literary agent is to look for reliable sources. Basically, you want to avoid shady-looking websites without much information where you can submit your hard work.
Also keep in mind: Reputable literary agents DO NOT charge fees for simply reading or reviewing your manuscript. The instant that an agent asks for a fee for "evaluating" your work, end the negotiations immediately and look for someone else.
Remember that a good literary agent has extensive knowledge of the market. It is easy to spot the amateurs the minute you've started a conversation with them.
You can also get recommendations from other writers who use literary agents. That way, you no longer have to find a credible literary agent yourself. But if you want to take matters into your own hands, you can look for credible sources from the following websites:
Association of Authors' Representatives, Inc.
Writers Market
AgentQuery.com
Poets&Writers
Look for literary agents who will make their money from commissions from the sales of the book. Incompetent literary agents will try to milk money from writers by charging "processing" or "handling" fees. In most cases, these agents do not exert any real effort at all to sell your book.