Author Services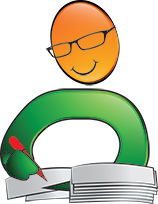 Proofreading, Editing, Critique
Getting help with your book from a professional editor is always recommended but often just too expensive. We have partnered with a professional editor with 30 years of experience to provide quality writing services at affordable prices.
Visit our Writing Services Page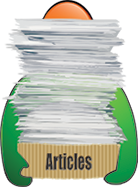 Hundreds of Helpful Articles
We have created hundreds of articles on topics all authors face in today's literary landscape. Get help and advice on Writing, Marketing, Publishing, Social Networking, and more. Each article has a Comments section so you can read advice from other authors and leave your own.
Practical Tips That Will Help in Boosting Your Author Blog
Authors use blogging to bring in more readers, to boost their organic traffic and ensure that their readers are still connected with them. A good thing for authors is that boosting the performance of your author's blog is very easy. You dedicated the time, started the process and made your website, which was the toughest part of the process. It is all about the upkeep and making sure that you are doing certain things right to make sure that your blog is bringing you everything that you wanted it to.
Tips to Boost Your Blog's Performance
The first thing that you need to do is update your blog regularly. You will need to post at least twice a week (thrice, is possible) and try to write what will resonate with your readers and what they would want to read. Try to convey your message while satisfying your readers. Your readers will be keeping track of your blog to get new news from you; they will try to see what more of what you are working on recently. So, you must start posting more and posting regularly.
Use Relevant Keywords
If you have a blog then you will know how important SEO is. However, you don't have to go too deep into it to be able to get the results you need in terms of traffic. All you need are relevant keywords that will appear in your content often enough to get new and organic traffic to your website. You will have to do some research for this; get help from reliable keyword tools such as Google Keyword Planner, but all the hard work will be worth it when you start getting more relevant traffic and increase your book sales. Having a relevant keyword in your title, at the beginning of your new post and strategically placed in your new blog can do wonders for your overall blog performance.
Removing Dead Links
It happens to all of us; we don't keep up with our website's maintenance for some time and suddenly we have a dozen dead links on our hands. Sometimes they are an easy fix, but most of the times, these links can't be fixed. Since these links will basically be like dead ends on your website, you need to check each page of your website and see if every link is working.
Add Diversity to Your Blog
Don't just limit your blog to written content, there is so much more that you can do on your blog. From adding videos, podcasts, and excerpts from your new books, cover design reveals, there are many things that you can do on your blog. Adding your interviews, talking about any speaking opportunities in your community and even adding any conference experience that you recently had would be a good addition to your blog.
The good thing about these tips is that you don't need to hire any professional to do them for you. You can easily dedicate some time to your blog and that will be enough for you to boost its performance.
Written by Readers' Favorite Reviewer Rabia Tanveer