Author Services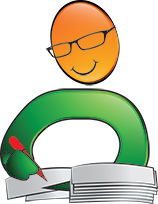 Proofreading, Editing, Critique
Getting help with your book from a professional editor is always recommended but often just too expensive. We have partnered with a professional editor with 30 years of experience to provide quality writing services at affordable prices.
Visit our Writing Services Page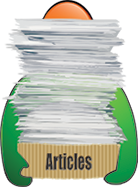 Hundreds of Helpful Articles
We have created hundreds of articles on topics all authors face in today's literary landscape. Get help and advice on Writing, Marketing, Publishing, Social Networking, and more. Each article has a Comments section so you can read advice from other authors and leave your own.
Ways For Writers To Save Money With An Irregular Income
Most writers are not wealthy. Most writers never know when their next payment is going to be or how much. As this article goes along, I would like to share some stories that have helped me save money as a writer.
I found a Keurig at a yard sale for $30.00. With this Keurig, I also was given a refillable k-cup. New Keurigs are at least $100.00. With the refillable k-cup, I have saved so much money on coffee. One may buy a refillable k-cup at WalMart for $4.99. Thus, make your coffee at home, instead of driving to the McDonald's drive-thru. Cook dinner at home, especially with a Crock-Pot. All of my Crock-Pots are second-hand. Just throw in the ingredients. Save time and money. Don't throw away leftovers as they may easily concoct a Crock-Pot meal. Clip coupons, check for sales and shop at the dollar store.
A purchase I was proud of with a coupon especially was a crate of brand-new Ball jars that were $8.99 but I had a $2.00 off coupon. I use the jars for everything from using for iced coffee to making gift jars. Many DIY gift jar tutorials may be found on YouTube. Swap clothes and shoes with friends. Every so often, friends and I fill up garbage bags of stuff we do not want and share. A new wardrobe for $0.00. Workout at home instead of at a gym. Use your radio, DVD player, etc. and get a free workout. Bulk up meat with beans. Use the meat and bean mixture for any dinner imaginable. From chili to spaghetti to tacos. Use a refillable water bottle. I found a recipe online from a British website that I use faithfully, as I hate the taste of my kitchen faucet water. Simply make your iced tea, pour into a pitcher, then mix in 2 sugar-free lemonade packets. Tart but quenches the thirst.
Use what is in your pantry. Go to Cook.com and plug in what you do have left in your pantry. Recipes show up that you may create with these ingredients. Do not pay with credit cards, so pay with cash. I can understand if direly needed, but not as a habit. Sell unwanted items. Go to a consignment shop and let them sell. Use the local library. No need to purchase books, magazines, DVDs or CDs. Take on a side gig. Maybe a survey website if you have free time.
I frequently use the survey website YouGov as the website is legit and really does pay in gift cards. There are no gimmicks. Carpool to places. I do not own a vehicle. However, my housemate does own a vehicle. So, I pay her a set amount each week for gas. Maybe consider giving someone you know a ride if needed. Get free online education. Search on Pinterest for free on-line courses. There are tons of free courses.
So, there you have it. This is my little story on how I save money and you can also. I do not call myself cheap. I call myself frugal. I hope I have sparked some interest in you to save money as a writer. It may seem at the beginning like it is all meat and potatoes. However, later on, you are going to see all the desserts.
Written by Readers' Favorite Reviewer Leiann Lynn Rose Spontaneo