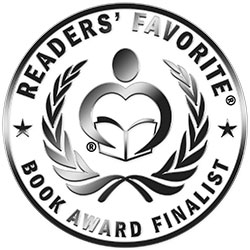 Reviewed by Mamta Madhavan for Readers' Favorite
Bento C. Leal's 4 Essential Keys to Effective Communication in Love, Life, Work—Anywhere! is a handy guide for all readers who want to learn, practice, and improve on their communication skills and relationships bit by bit, day by day. The 4 essential keys to communication shared by the author are the core fundamentals of successful interpersonal communication. Practicing these skills will help readers achieve relationship success and will enable them to take their relationships to a whole new level of intimacy, satisfaction, and success. Using the essential tools suggested in the book will help readers to listen well, express themselves with more clarity, and teach them how to solve problems effectively.

I like the way the author has handled the topic and it is important that readers go through the chapters with an open mind and a willingness to learn new skills. The opportunity for self-reflection is at the end of each chapter where the short questions will help them reflect on what has been said and the appropriate actions that can be taken to implement the skills. The key communication and relationship skills discussed in the book all revolve around the primary skill of empathy and it is a simple guide that is practical and straightforward.

The author has kept this guide short, succinct, and easy to relate to and put into practice. This book is a good reminder to improve on one's communication skills and also on listening skills. The 12-day communication challenge is effective and the real life examples make it easy for readers to connect with the author's concept and words. Readers will see a steady development in their communication skills, an improvement in their empathy and ability to listen, and they will be able to speak well once they finish reading this book.