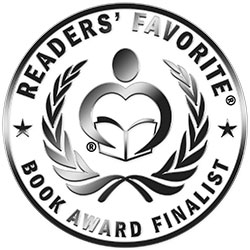 Reviewed by Lorraine Cobcroft for Readers' Favorite
Adam Dreece is a successful author. It took a while to get there. He had to overcome a lot of self-doubts. And then, having written a book, he faced the daunting prospect of standing up in public and talking to people about it; trying to find ways to sell books. That took some trial and error. So he wrote 5 Critical Things For a Successful Book Signing to smooth the learning curve for other authors; to give writers a brief, well-constructed guide containing all the secrets he had to experiment with to learn. Eventually, Adam learned a great deal about what works and what doesn't. He learned how to talk to people about his books, and that talking worked where selling didn't. The sales just happen when you connect to readers. To connect, you need to develop an author persona. You need to know how to set up a display. It helps to know the different kinds of people you will encounter: dashers, boomerangs, ear worms, castaways, time-eaters, booth barnacles, not-helpers, and even jealous hostiles and angry jerks. Do you know what those terms mean? Do you know how to deal with people in each of those categories? In 5 Critical Things For a Successful Book Signing, Adam Dreece explains in simple terms that anyone can understand.

Unlike some writers of 'How To' books, Adam Dreece doesn't boast about his success but leave you confused as to how he achieved it. He tells all. He keeps no secrets. In 5 Critical Things For a Successful Book Signing, he lays out clearly and concisely his simple formula for thrilling fans and selling books at book signings. If you are an author and you don't do book signings, you will after you read this book. You 'll not only do book signings, but you will delight fans, sell books, build self-confidence, and experience great thrills when people approach you to tell you how your writing affected them positively, or when ear worms walk away momentarily and return with a group of friends, telling them how great your books are and why they should buy. Adam Dreece has experienced these thrills. In 5 Critical Things For a Successful Book Signing, he gives you all the knowledge you need to ensure you experience them too.