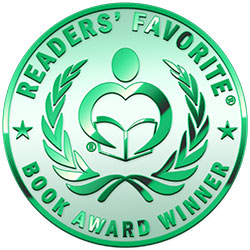 Reviewed by Gisela Dixon for Readers' Favorite
James Laughren's 50 Ways To Love Wine More is a fun, light and entertaining book all about wine. James Laughren offers an introduction to the finer details of wine drinking and exploration. The book is divided into 50 short chapters where each one addresses a different facet of how to enjoy wine, explores the various types of wines, and also touches on a few aspects of the industry of wine making itself. Some of the chapters include the recommendation of using a sommelier to enhance the experience, finding your favorites, introducing a beer drinker to wine, exploring sweet wines and dessert wines, young versus old vintage wines, chocolate and wine, travel, rose and orange wines, entertaining and making friends over wine, taking wine tasting classes, philosophy, and more.

For anyone who is a wine drinker or simply just wants to learn more about wine in general, this is a great little book that forms an ideal introduction to wine for both the beginner and the expert. The short chapters make this an easy read. The writing style is equally light and engaging and the author's passion and knowledge of wines comes through. There are a number of photographs spread throughout the book and I especially liked the historical photographs related to wine making and the wine industry of the past. Overall, I found 50 Ways To Love Wine More by James Laughren to be both informative and entertaining, and I would recommend it to others for reading or even as a gift for someone who enjoys wine.