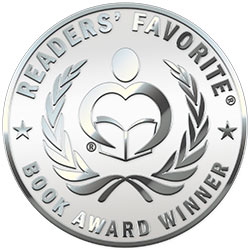 Reviewed by Anne-Marie Reynolds for Readers' Favorite
A Cat for Troy by Allie McCormack is book three of the Wishes & Dreams Series. Troy Shelton is a respected veterinarian, and when he is asked to take care of a cat after a dog attack, he doesn't hesitate. But this is no ordinary cat. This beautiful Maine Coon calico is a shapeshifter called Katerina. Injured in the attack, Cat is unable to change back into human form until she heals, but she loves the way Troy cares for her. When she does change back, she finds herself thrust into the middle of a race against time. A race to stop someone else from taking Troy and hurting him. A rogue is stalking Cat, a rogue who already tried to kill her and her sister. Can Cat and her friends save Troy? What will happen when Troy finds out who – or what - Cat really is?

A Cat for Troy is a wonderful slow-burning paranormal romance! Allie McCormack has penned a thrilling, action-packed story that moves along at a decent pace. Although this is part of a series, I had no trouble reading it as a standalone. However, I believe the other books tell the stories of other characters in this book so it is recommended to read them all to get the full picture. This is more than just a paranormal romance; it's about two people who find each other against the odds, against everything life throws at them. This is a very different take on shifters, as most shifter stories focus on mating and bonding right from the start. It is a clean story with a nice storyline and some likable, well-developed characters you will relate to instantly. Get ready to lose yourself in a magical world you'll be sorry to leave – and try to stop yourself from looking at your family cat in a completely different way!