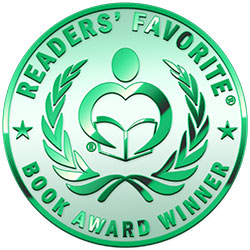 Reviewed by Amy Raines for Readers' Favorite
In A Different Kind of Fire by Suanne Schafer, a young artist in Texas in the late 1800s is betrothed to a man she has loved since childhood. Women's rights were barely heard of, let alone spoken about, during this time. Ever the wayward child, the young woman is accepted into a prestigious art school. After her fiance promises to wait for a year, she leaves for Philadelphia, where she learns brilliant technique and endures a magnitude of criticism from teachers. She meets another young woman who becomes much more than just a best friend. The two of them admit to more than just friendship after being informed that there are committees for women that speak about a woman's right to vote, love whomever she chooses and the right to deny her husband marital relations as well as choosing not to bear children.

After not reading a romance novel in more than 18 years, I chose this book by accident and honestly could not stop reading it until the early hours of the morning. The ideals portrayed in a place and time when a woman's right to choose was all but unthinkable, this book truly gives a brand new shine to century-old issues. Schafer paints a brilliant picture of a time that still affects women today and adds a delicious spin of love, raw and vibrant in varying settings. The story line is wild and a bit off kilter which only serves to accentuate the plot. The writing style is very unique and interesting; it is a true page turner for any romantic. I hope to read more from this author who has reintroduced me to a genre I had abandoned.