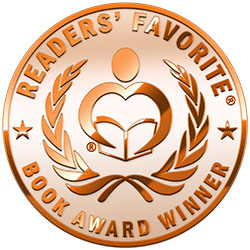 Reviewed by Manik Chaturmutha for Readers' Favorite
A Dutiful Son by Kelly Miller retells the phenomenal classic Pride and Prejudice written by Jane Austen. This Regency variation follows the story through Fitzwilliam Darcy. Darcy belongs to the upper echelon of society. He has always been a loyal and dutiful son to his father. However, a change in his father's perspective on social classes and emphasis on maintaining one's high social standing makes it difficult for Darcy to navigate his relations with friends and family acquaintances. Also, his budding relationship with Elizabeth threatens his role as a son. As the story advances, Darcy wishes nothing more than his father's approval to pursue Elizabeth. His duty is on one side and love on the other.

Through this retelling of the much-loved classic romance, author Kelly Miller gives an in-depth look into the character of Mr. Darcy. The development of all the significant characters like Darcy, Elizabeth, and Georgiana is incredible. Readers learn why Darcy is the way he is. In the original plot, we do not understand the reason behind his cold attitude toward Elizabeth, but the answers can be found in this version. It helps in understanding the complexity of his character, like why he doesn't associate with people outside the upper classes and doesn't smile like everyone at parties.

The narration presents an apt depiction of the Regency period. The vivid descriptions of the dress, music, dances, the lush green estates of the countryside, etc., create an excellent pictorial representation. It is exciting to get glimpses of people's lives from that era. It's like time-traveling into the past. The storyline has kept the essence of Austen's work intact. It also represents the prevalent class structure of the era. For instance, Elizabeth and her sisters belonged to a well-known family in Hertfordshire. Still, due to their lower status compared to Darcy and Bingley, their romantic lives were not initially smooth. Overall, this was an excellent reading experience, and I highly recommend A Dutiful Son by Kelly Miller to classic fiction fans.