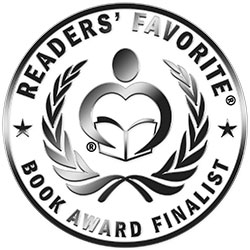 Reviewed by Liz Konkel for Readers' Favorite
A Gleam of Light by T.J. Wolf is the first book in The Survival Trilogy. No one could have predicted what they were going to see during what was supposed to be a simple plane ride. The time was 1995 and it was an experience that stays with Una Waters as she becomes an adult. Now in 2016, Una is drawn back to her childhood home on the Hopi Reservation after being away for a decade. Her trip back home quickly devolves into chaos after a cave discovery catches the army's attention and the cave is put under protection. As Una demands answers, she soon learns that the discovery could be linked to her experience on that plane so long ago. She turns to allies for help and stands her ground against a general who seems to have a different agenda.

T.J. Wolf brings life to this exciting science fiction adventure which is broken into various parts full of action and suspense. The first part takes place in 1995 and details the bizarre encounter the passengers have which is quickly swept under the rug as they're told their eyes simply played tricks on them. By opening in 1995, Wolf sets the stage for every event that follows once Una returns to the reservation. The whole encounter is ominous with a mysterious dark object and various other setups like a woman who dreamed of being on a plane during a storm. Every moment that follows can be tied back to the plane with each moment building up the suspense and discovery through each twist and turn. By seeing Una as a child, you see the basis of the person she ends up becoming through the fantastic description of her as a child that wants to read about the real world and one that isn't afraid of the truth. This directly ties into her development as an adult with opinions she's not afraid to share, as a person unafraid to stand her ground and someone that doesn't back down even against the U.S. Army. These qualities make her an astounding character and make her perfectly suited to lead a science fiction adventure.

Wolf weaves in several classic elements of science fiction with the signs of aliens, presence of the military, and a mysterious discovery which leaves one boy dead and another with a sudden awareness he didn't have before. Each moment builds and draws Una closer and closer to the truth until she uncovers a startling discovery. A Gleam of Light is an exciting adventure with mysterious encounters, strange discoveries, action, and secrets ready to be thrown open.