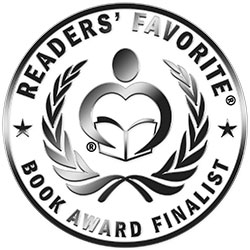 Reviewed by K.C. Finn for Readers' Favorite
A Kite at the Edge of the World is a work of poignant and meaningful children's fiction and was penned by author Katy Grant. Caught amid the pure joy of childish innocence and the cruel, fragile nature of life itself, this inspiring and heartbreaking work focuses on themes of friendship, loss and making the most of what you have. We see these themes unfold in the brand new friendship between two young boys, one of whom has never seen the seaside before. As the new friends contrive a plot to ditch their adult minders and set off to fly kites over the sea, it transpires that one of them is terminally ill and that his seaside day will be one to remember.

Author Katy Grant has created a powerful tale for adults and children to read together, developing the simplistic charms of traditional kite flying and outdoor hobbies of times gone by with the clinical, medical world and some pretty dark ideas of mortality. It is unusual to find themes such as death and grief discussed so frankly, and I think these are masterfully handled in this text to teach young readers a lot about emotional intelligence, seizing the day and being open to new experiences in their own lives. The characters are subtly brilliant, introduced very simply but slowly informed and developed through their dialogue and actions. Overall, A Kite at the Edge of the World is a suitably moving but also motiving and uplifting read, one which would benefit any young person trying to understand grief.