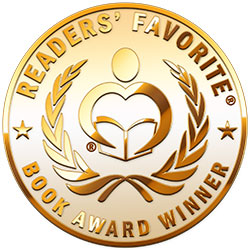 Reviewed by Ruffina Oserio for Readers' Favorite
A Love Never Forgotten by KaLyn Cooper is the first entry in the Never Trilogy, a meld of suspense and military romance that grips the reader from the very start and keeps them reading till the exhilarating denouement. An accident completely transforms the face of one of the directors of a CIA covert team, Matthew St. Clare, making him look much younger than his fifty-two years. While he keeps his relationships casual, afraid of getting attached to any woman for fear of drawing attention, Matthew remains haunted in his dreams. And these dreams are recurring, always with the same woman. Then he sees her. She is real. Not just a woman in his dreams. After losing her second husband, former Army Lieutenant Elizabeth Kamp has vowed to keep her heart protected. Then in an unusual moment, she accepts help from a stranger and it changes everything.

KaLyn Cooper creates characters that are so believable, and although Matthew St. Clare experiences an inexplicable phenomenon, he is real. The author does an impeccable job in creating an intersection between the real and the surreal, between dream and waking, and the suspense that builds up with the dreams of the protagonist prepares the reader for an interesting encounter in real life. The military aspect of the story is brilliantly done. The deft handling of character combines with ingenious plotting to create a masterpiece. The prose in A Love Never Forgotten is excellent and it is strengthened by the realistic dialogues and the terrific descriptions. I found the story to be delightful, a great treat that makes the reader want to know what happens in the next book in the trilogy.