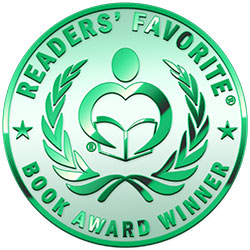 Reviewed by Maria Victoria Beltran for Readers' Favorite
After the Storm: Lost in Austin Book 3 by Christina Berry is the next installment of the award-winning Lost in Austin series. The story unravels in New Orleans, Louisiana where Greg Hendricks is on a business trip as a senior structural engineer and director of forensic inspections for Crawford and Son Engineering Services. Near the French Quarter, he comes across a theater called Paradise and, most unusually, gets to know the beautiful and unforgettable Violet Devollier. Nine months later, he is back in Austin, Texas, and the reality is that his wife who has requested an open marriage has fallen in love with another man and is leaving him. He resorts to drinking and eventually loses his job. Trying to rebuild his life with the help of good friends, he learns that Hurricane Katrina, a category three storm, will be making landfall in New Orleans. He decides to drive to New Orleans to find Violet. Can he find Violet and the courage to start a new life in a place ravaged by the hurricane?

Christina Berry's After the Storm is a sizzling romance. I haven't read the first and second installments of the series but it didn't stop me from appreciating the narrative. Greg Hendricks is a vulnerable character and readers will be compelled to cheer him on as he picks up the broken pieces of his life. Violet, on the other hand, is an intriguing character mourning the loss of her father, her city, and her life after the devastation brought by Hurricane Katrina. It is in this emotionally charged setting that their love story unfolds, and it is an absorbing read. The physical and emotional relationship between them is equally as intense. This is a great read for fans of contemporary romance!