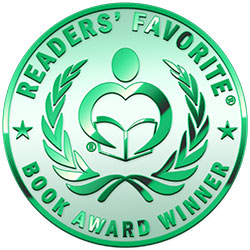 Reviewed by Jennie More for Readers' Favorite
Aging Gracefully for Women Over 50 by Dr. Steve Kringold guides women over 50 on how they can live their best lives with a strong and healthy mind, body, and soul. Kringold provides detailed, insightful, and helpful tips on how women over 50 can look and feel younger and slow down aging. All his recommendations are natural and proven lifestyle choices that improve an individual's overall health and quality of life. In this comprehensive outline, Kringold truly gets it and has a keen understanding of the unique challenges women face when growing older, especially the societal pressures and expectations that add to the stresses women experience. Aging Gracefully for Women Over 50 is a book that women over 50 and younger should read because the advice in the book applies to living a healthy lifestyle at any age and can be implemented by younger people too.

I enjoyed reading Aging Gracefully for Women Over 50 by Dr. Steve Kringold. It was a delightful, elevating, inspirational and refreshing book. I'm not over 50 yet, but I loved it. The information shared is well-researched and expertly compiled to be relevant to women's main concerns regarding aging. Kringold provides actionable steps that women can take and details of the foods they should eat, physical and mental exercises they can do, and how to improve their sleep and spiritual well-being. I was making notes while reading, especially about which fruits and vegetables to eat. I particularly enjoyed the section on how to improve your sleep. After reading Aging Gracefully for Women Over 50, you get a whole new perspective on health, a cohesive one.