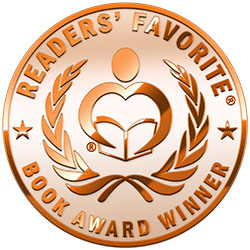 Reviewed by Michelle Randall for Readers' Favorite
Tamara is working to finish her college degree at a time when it has been discovered that there are other planets out there with life on them, and in fact ambassadors have been sent and received for over 50 years. This year is going to be different as the Azellian ambassador has proposed having a sort of foreign exchange program at the University, with four Azellian students coming to Denver to study for the year. Tamara is excited because her grandfather had been the ambassador to Azelle years ago, and she is interested in learning more, even if her grandmother is having a hissy fit about it all. The thing is that there are secrets in Tamara's life and past that are on a collision course with the Azellian students, and nothing is ever going to be the same. Alawahea: The Azellian Affairs is the first book in a series that introduces the reader to another culture and begins the story of interactions, fears, differences and similarities. Author Sara L. Daigle has created a story that is captivating and realistic, the fears and prejudices that are projected towards the Azellians are the same fears and prejudices that we, as humans, project on anyone we don't know much about, and the problems it can lead to are enormous.

Alawahea: The Azellian Affairs is the first book in a new series that looks to be both entertaining and thought provoking. All the characters were so well written and developed that, as a reader, I felt a connection to them each from the start, and it was easy to get caught up in the story, and following them and wanting only the best for each one. Author Sara L. Daigle has created an environment that is so realistic and believable that you feel like you are part of the story as the reader. I think this is a great book for all readers. A book that causes the reader to look at preconceived prejudices, and how we think and treat someone slightly different than ourselves, is much needed and should be read by many people. Will it change attitudes? Maybe of a few, those open to understanding, and that in and of itself is worth the read alone.