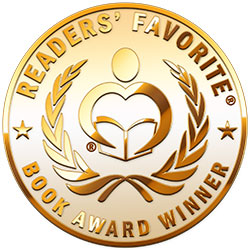 Reviewed by Cassie Widjaja for Readers' Favorite
All Kids Can Thrive by Sheena L. Smith is a comprehensive guide for those working with children or having children with or without disabilities. Educators and parents will discover various approaches, tools, and strategies to wholly empower each child to strive for balance within their mind, body, and spirit. Having been a special education assistant for over 20 years and raising four children, including two with special needs, Sheena understands fully the challenges children face daily, whether at home or within the educational system. Several takeaways for educators include how your intuition is one of your best assets when working with children and the secrets to building positive relationships and connections.

All Kids Can Thrive is an absolute lifesaver for educators and parents seeking advice on helping children reach their full potential. Sheena L. Smith identifies the main areas for development and provides practical strategies for tackling the problem. By including groundbreaking research from top individuals such as Maria del Carmen Salazar, Sheena made her book as comprehensive and informative as possible. Sheena also did an incredible job of explaining how having empathy and good personal relationships do wonders for a growing child. With smooth transitions between each section, I found myself unable to tear myself away from the book. Above all, though, I love how Sheena sees children as complete the way they are, and her vision shines through her writing. For those planning to engage with children in any way, this book will remind you of the incredible opportunity and responsibility to guide a young child into their future!