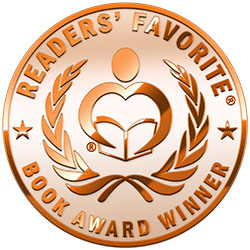 Reviewed by Ruffina Oserio for Readers' Favorite
Amaskan's Blood by Raven Oak is an enthralling fantasy mixed with intrigue and mystery, a narrative that is most suitable for young adult readers and fans of action-packed novels. It is a tantalizing first entry in The Boahim Trilogy and follows Adelei, one of the most dreaded fighters of the Order of Amaska. She is sent into the heart of the Kingdom of Alexander, far from her home in Sadai to face the most dreaded enemy of the Order — her natural father. The one who has always protected the Little Dozen Kingdoms from her enemies finds herself faced with foes that are more powerful than anything she'd ever imagined. The encounter with the Boahim Senate's schemes is enough to blow her mind, but as she progresses, she quickly uncovers a nasty truth — her entire past has been a lie. She has been betrayed, and now there is no retreating. Adelei has to make difficult choices, but can she get herself out of the dilemma when betrayal is so close to home?

This is a novel for readers who enjoy plots filled with twists and intrigue and characters that are emotionally on edge, multidimensional, and solidly developed. The protagonist is sent on a perilous journey, and while intent on bringing justice to a mortal enemy, she unwittingly uncovers facts about her past, facts that have hitherto been hidden from her. The conflict shifts and becomes more internal and psychological, and readers will see her internally tearing apart. Readers will love the deft handling of plot, but the conflict is intrinsically linked to character development and Raven Oak handles it with unique mastery. Amaskan's Blood is written in prose that is fluid, a voice that is confident and is set in a world rife with conflict. It is cinematic and outright entertaining.