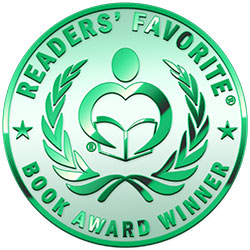 Reviewed by Vincent Dublado for Readers' Favorite
Marriage, loss, and separation are well-defined in Peter A. Friedrichs' And the Stars Kept Watch. Something precious has been building in the life of an ordinary family, but it all deteriorates after an unexpected tragedy. It becomes the moving personal story of grieving, anger, blame, and denial. Everything seems to be going well for financial adviser Nathan Osgood. His wife Catherine has a thriving practice as a bankruptcy attorney, and they are blessed with two wonderful little sons, Jacob and Joe. The story opens with Nathan taking his boys on a make-believe treasure hunt adventure on an ATV that Catherine gave him as a birthday present. Despite strapping the kids in with elaborate harnesses for their safety, tragedy still strikes when they cross a frozen pond that collapses. Nathan survives but not the children. Jacob's and Joe's deaths become the trigger that will shatter Nathan's life, as Catherine blames him for the deaths of their sons and they separate. Nathan tries to cope by attending therapy. But the worst is yet to come as deputies arrest him and he is indicted on two counts of manslaughter.

And the Stars Kept Watch captures the vicious specter of grief, how a happy couple's marriage starts to decay with the loss of people they love. Peter A. Friedrichs has written a powerful domestic drama, and it is easy to visualize an adaptation of this work exploring the truth about family, death, and relationship. It would be challenging to see if Nathan and Catherine could emerge from this ordeal in the end, if Nathan could find inner peace, and if Catherine could find a different purpose. You will either feel sympathy for Nathan or not, but it is better if you try to see it from both his and Catherine's perspectives to better weigh the message. And the Stars Kept Watch contains notable anger, but there is also compassion and the prospect of moving on. If you enjoy stories like Ordinary People and Marriage Story, this book is highly recommended.