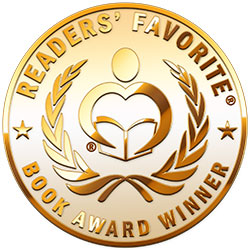 Reviewed by Amy Raines for Readers' Favorite
In Animal Wisdom Word Search: Yoga for the Brain, authors Cristina Smith, Rick Smith and Lauren McCall have compiled a volume of interesting word search puzzles that highlight the communication between humans and animals. Each section contains an insightful conversation between Lauren McCall and the animals she has communicated with, followed by a fun and interesting puzzle to work out and a quote for each puzzle. Even someone new to understanding animals and puzzles can easily benefit from Animal Wisdom Word Search and learn something new. At the beginning of the book, the authors have created a brilliantly informative section devoted to explaining how to solve the puzzles as well as how to understand the importance of the communication between animals and people.

Animal Wisdom Word Search: Yoga for the Brain is a wonderful and insightful word search book that focuses on the communication of animals and humans. Lauren McCall, an inter-species communicator, shares conversations that offer a new level of understanding that bridges the gap between humans and our non-human companions. I love the conversations at the beginning of each section because they allow the reader to better understand how animals think and why they respond the way they do. I love that the puzzles also have a fun and interesting quote that can be found after the word search is completed. I recommend Animal Wisdom Word Search to any reader of any age, especially if they want to learn more about animals and their behavior. Anyone could easily get lost in the puzzles and learn from every conversation.