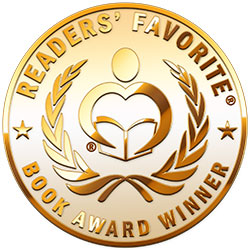 Reviewed by Joana James for Readers' Favorite
An excellent read for everyone, "Being Anti-Social" follows the life of an alcoholic from a surprisingly functional family that she tries to deny her love for. Mace was blessed with a strange name, strange friends and a strange family. She is a middle aged woman who made a horrible mistake that ended her marriage. The subsequent death of her ex-husband has left her miserable with guilt and incredibly lonely. She tries to mask this with her favorite drink, Merlot, and will use every opportunity or excuse to get comfy with a bottle of the stuff. This story follows the life of friends and family and their ensuing dynamics. The title of the book stems from Mace's sitter Shannon declaring that she is anti-social and even though our protagonist would like to believe that about herself the interactions in the book tell us something totally different. In the end, Mace finally finds herself in a functional relationship.

This book is an excellent read. It is hilariously funny from the beginning to the end and is easy to enjoy. The stories of several people are expertly woven into one, with the narrator's own story keeping everything centred. This is a light read that promotes relaxation and almost serves as a therapy of some sort. The story is different enough not to be predictable and the main character's quirkiness, though a bit obnoxious at times, is the main attraction of the book. This a great book for relaxing after a stressful day.