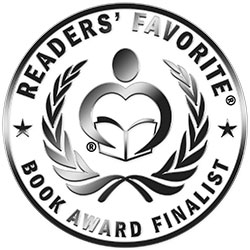 Reviewed by K.C. Finn for Readers' Favorite
Born to Fight is an action-packed vision of a dystopian future penned by author Jay J. Falconer. Written for mature audiences due to the warlike themes of violence and explicit language, this intense adventure tale takes us to the end of the world and beyond, where mega weapons and powerful cyber-attacks mean that no-one will stand a chance of survival. Former Combat Engineer Jack Bunker would rather stay out of the battle, but when the first inklings of terror attacks begin to rear their heads in Colorado, he is forced to take up arms. In training the local militia volunteers to join him, Jack is also forced to confront his own past and exorcise some demons of his own.

Separated into five novella-style books which form the overall story, this collection takes Jack Bunker from a former soldier with a dark past to an all-out action hero taking on the apocalypse with spectacular flair. Author Jay J. Falconer has a talent for the dramatic, pacing scenes well and ending each chapter with a notion that makes you want to carry straight on. Add to this the vivid depiction of epic battles, powerful weapons, and tense, near-death experiences, and you have an action novel fan's dream series, all collected into one 'un-put-downable' volume. The character development for our central hero also plays out convincingly, making Jack Bunker an everyday hero with extraordinary progression and depth. Overall, Born To Fight is a fantastic work of fiction sure to please fans looking for their next dystopian adventure.