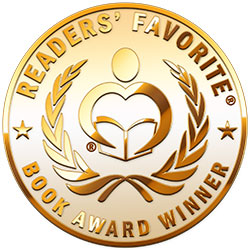 Reviewed by Anne Boling for Readers' Favorite
McNeil begins his tale twenty years in the past. Jesse Pace was drowning while his father was passed out drunk. His brother Tommy tried to free his ankle but couldn't, so he ran for help. Jesse was terrified he would slip under the water. "Keep your head afloat." Twenty years later, Jesse Pace returned to Breckenridge in the capacity of deputy sheriff. Production of Meth was rampant in the area. Jesse made it his mission to rid the area of the drug lords, meth production and the officials who supported it. He was one man standing alone, keeping his head afloat.

I was eager to read "Breckenridge County" by Andrew McNeil. I live just a few miles from the Breckenridge County line in an adjacent county. Not a mile from my home a plastic bag was found "cooking meth." Andrew McNeil was right on the money when he wrote this book. Although it is a work of fiction it reads like fact. I always thought I lived in an isolated area that was cocooned from the rest of the world. Crime stats always seemed low. However, the world of drugs has breached our comfy home.

McNeil has created a complex character in Jesse Pace. This eye opening book is well-researched. The plot is sadly realistic. He demonstrates how the local politicians easily become corrupt. The author successfully captures the essence of the rural southern culture. Too often our officials find it easier to ignore what is going on in their back yard or to assist in it. This book has it all: conspiracy, corruption, drugs, suspense, racism, perverts, and romance.