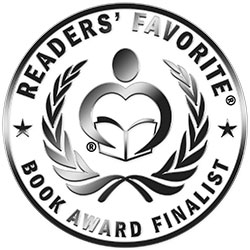 Reviewed by Joy Hannabass for Readers' Favorite
Pamela Wells loves her job as a wildlife rehabber, but she has a special reason for opening up her rehab for wild animals. After being diagnosed with Lupus, her lawyer husband decides he needs a wife who could help him, not someone with a life threatening disease, so he divorces her. But he still does everything possible to control her life. He thinks Pamela will always need him. But that was before Daniel Phillips does his community service at the Second Chance Wildlife Rehabilitation Center. Daniel and Pamela just couldn't seem to get along at first, always yelling at each other, always at each other's throat about something. But they were both hurting, for different reasons. After being at the rehab center for several days, Daniel started to feel the effects of the animals, and those little flea-infested fuzz balls Pamela had taken care of started to work their miracles on Daniel. So the Daniel who was so used to running from one area to another to keep from getting close to anyone, was taken in by these precious little wild animals. That leads him to be taken by the beautiful lady taking these precious wild animals into her life.

This is not only an awesome story about wildlife rehabilitation, it shows how a small simple life of a "flea-infested fuzz ball" can have a calming effect on someone dealing with very difficult situations in their lives. To watch those little wild animals calm and sooth a grown man was appealing, and even though this is fiction, it can happen in real life.

You will enjoy Daniel and Pamela's story as you follow their journey in finding healing, contentment and love though the lives of the wildlife that goes through the rehab center. I just wish this book didn't have so much bad language, it is just full of it, and for me it takes away from the story. It is a shame the language and the love scenes are not more tame because this would be an awesome book for the younger generation. But the way it is, I would only recommend this book to adults.