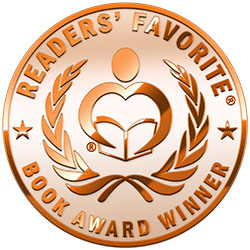 Reviewed by Molly Edwards for Readers' Favorite
As an owner of two young dogs, along with being a parent to two young boys, I am always looking for new and exciting children's books, mostly those with animals in them. When I read the description of K Anne Russell's "Buddy's Tail", I was excited to jump into a new middle grade novel filled with lovable, furry animals. What I found between the pages of this book was so much more than just a simple novel for middle grade readers. It is a book that is filled with creativity and a plot line that is very unique and gripping for readers of all ages. I found the writing style of Ms. Russell to be instantly engaging. Buddy, a not-so-average poodle, whose owners neglect him, goes without food more often than not, and just feels really ignored. But then Buddy gets some life saving friends, MacKenzie and Javier. Two very different dogs (a Border Collie and a chihuahua) pull together at a time of need for their dear friend Buddy bringing him scraps of food and friendship. Sadly, tragedy arises and Buddy dies but gets a second chance in life to be loved and honored for the amazing abilities he has as a dog. The reader gets to know Buddy through heroics and love, and often through abuse and neglect. When Buddy's second chance comes around, we want to take Buddy and all his furry animal friends and give them all a loving happy home.

This is beyond an ordinary children's book with a 5 star rating. It is something that everyone should read, young and old alike. It will grip your heart and never let you go until the last pages. You'll laugh, smile, be angry and cry, but in the end, the message of standing up for what is right, and taking on responsibility in a moving way will forever be with you. I highly recommend this book to all, and I am looking forward to what the author offers her fans next.