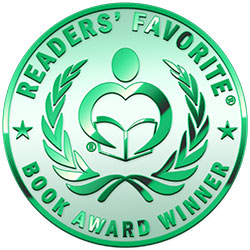 Reviewed by Mamta Madhavan for Readers' Favorite
Cami loved sweets. Cami was busy thinking about treats sitting in her room while her mother was putting Baby Wyatt down for a nap. Cami opened the fridge and scooped out a little of the ice cream but her mother found out. The very next day when her mommy took Wyatt upstairs for a nap, Cami hopped into the pantry, searching for more goodies. Mommy again caught her eating sprinkles in the playroom, but she never gave up. Cami licked the frosting off the cupcakes which were hidden on top of the refrigerator and did not stop at that. What happens at the dentist and what does Cami see when she gets home to tell her dad about the dentist appointment?

Cami Kangaroo Has Too Many Sweets by Stacey C. Bauer is a delightful story with valuable messages of being honest and having self-control and respect. Cami's character who loves sweets and cannot resist temptation is tangible, real, and relatable to young readers. Rebecca Sinclair breathes life into the story with her wonderful illustrations. It is a good story to help children understand healthy eating habits and maintaining good oral hygiene. I like the way the author has woven several good concepts into one plot. It is a good book for parents and tutors to teach children about having good eating habits, following rules, and being honest in a fun and entertaining way. If there are children in the house with a sweet tooth, they will find Cami's story interesting.