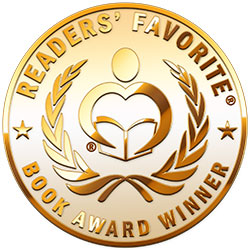 Reviewed by K.C. Finn for Readers' Favorite
City of Storms is a work of fiction in the fantasy adventure subgenre and was penned by author Kat Ross. As the opening novel to the Nightmarked series, the work is suitable for the mature reading audience due to mild sexual scenes and some explicit language. In this fascinating high-concept fantasy dystopian drama, we find ourselves under the rule of the Via Sancta, who have found a way to suppress the darkest urges of mankind by making Marks on people's skin. But some of those Marks are inverting, turning their owners mad with rage, greed, and hate, and it's up to protagonist and priest Alexei Bryce to hunt them down.

There was so much story to devour in City of Storms, and I loved every second of author Kat Ross's intense worldbuilding. Ross has crafted a masterpiece of magical fantasy which mixes its unique concepts into the darkest psychology of the human mind and its most base physical desires and emotions. Alexei and Kasia make for an exciting duo at the center of the plot, with sharp dialogue and interesting backstories that give them layers of light and shade. For me, Malach and his enormous corruptive influence was a stellar piece of creativity, one which cast a long shadow of despair, desire, damnation, and danger over the novel and kept the suspense amped up throughout. Combine this with the ambiance and atmosphere of the language used to bring each scene and character to life, and what you get is a perfectly formed fantasy adventure with action, excitement, and darkness in all the right places. Overall, I would highly recommend City of Storms to fantasy fans everywhere as an unmissable and original read.