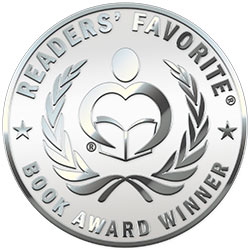 Reviewed by Jack Magnus for Readers' Favorite
Claustrophobic is a holiday-themed romantic comedy written by Bernadette Franklin. Braving the mall on Black Friday was not something Chloe Mitchell would ever consider, even if she didn't dislike Christmas as much as she did. Spending hours there dressed as one of Santa's elves in a dress that was at least one size too small and threatened a wardrobe malfunction if she sneezed had somehow become her nightmare of a reality, thanks to her best friend, Kristine, who called in a favor at the last minute. Kristine was smaller than she was, especially in the bust department, and the red elf dress Kristine had loaned her seemed more a slutty-elf leftover from Halloween than was suitable for wholesome family fare -- not that the dads waiting for hours with their kids minded. The moms in line had better things to keep their eyes on and imaginations distracted, as Julian Carter was playing Santa Claus. There were few things better than watching Julian doing anything, and besides being heart-stopping eye candy, Julian was a nice guy.

Claustrophobic is a fast-paced and absolutely marvelous novel that will get even the most claustrophobic closet Scrooge feeling just a bit more in the Christmas mood. Franklin's characters perfectly fitted her New York City environment -- I loved watching as the two main characters find common ground over a Scrabble game and couldn't help but feel good about the quirky and loving relationship Julian has with his parents. The author's writing style is assured and breezy, and her plot rocks on so many levels. Anyone seeking a change from the sometimes over-sentimental holiday fare out there will probably be as pleased with this nifty and sweet tale as I was. Claustrophobic is most highly recommended -- even for Grinches.