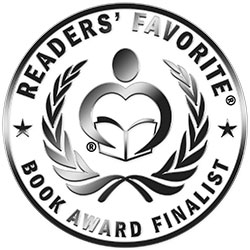 Reviewed by K.C. Finn for Readers' Favorite
Core Melt is a work of fiction in the science fiction and adventure subgenres and serves as the third installment in the Coruscant series. It is suitable for the general adult reading audience and was penned by author FX Holden. The book follows a machine named Emin Wei, a hunter who has been designed to pass for a human and given the singular purpose of hunting down terror suspect Kristen Newgard. His mission is deadly as the three hunters sent before him didn't survive the attempt to eliminate Newgard, but the last attack by the suspect claimed over two thousand lives, so Emin knows he must do whatever it takes to find her.

This was an excellent demonstration of complex and nuanced lore that has been designed from the ground up to serve as a perfect backdrop for thrilling science fiction adventures. Author FX Holden's world-building skills are matched by his gift for prose which brought the mosaic of cultures and social ideas to life in a way that made them feel as real as the chair I was sitting in whilst reading. The narrative that has been woven against this wonderful backdrop was a pleasure to read, asking important questions about the world of Coruscant, which paralleled important questions about our own world – a hallmark of excellent and thought-provoking science fiction. One of the greatest strengths of Core Melt, however, was the evolving characterization of its lead character Emin as his experiences throughout the investigation prompted him to develop and grow in interesting and exciting ways that constantly kept the story fresh.