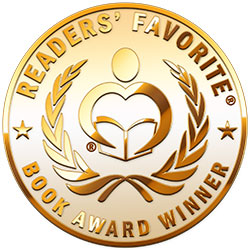 Reviewed by Tracy Young for Readers' Favorite
Kayla is a hardworking single mom to four beautiful children, or as she calls them "little shitheads." When she found out her husband had been cheating on her with a stripper, she did what any sane woman would do and tried to drown him! This led to her being handcuffed by the hottest police officer in town. Luckily the judge sympathized with her and she got community service for her misdemeanor. Fast forward a brief time and Kayla and Sage, her BFF, are having a rare night on the town and spot the hottie and his equally good-looking friends. Marc is the officer in question; he is happily single and has no idea what is about to happen to him. Cuffed by You by Nikki Mays is a modern-day love story that will warm your cockles and some other bodily parts!

This is a funny, sexy, rollicking read. Marc and his buddies are great characters and his interaction with his family is amusing and heartwarming. Kayla and her friends and family are also a fun bunch. I love her ex-mother-in-law, Dee. Craig, the ex-husband, is an absolute shithead and you wonder what Kayla ever saw in him. However, the real story is all about Marc, Kayla, and her adorable kids. Cuffed by You by Nikki Mays is a beautifully told story of how love can develop on different levels and can creep up on you in the most unlikely circumstances. The dramatic finale will have you on the edge of your seat and is a thrilling end to a great story. Loved this book!