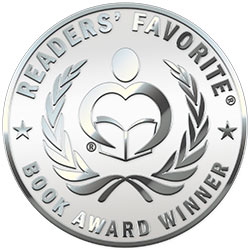 Reviewed by Author Anna del C. Dye. for Readers' Favorite
What a fun ride "Dancing Naked in Dixie" has been! I wondered about the name and almost didn't pick it up. I am glad I did. If not I would have missed out on an excellent, clean tale. I really enjoy the witty and exhilarating scenes that seem to leave you without breath until you turn to the next page. It is a well-done tale, written in a very fun and fast pace. The given descriptions and history are quite complimentary to this story and are delivered nicely.

Reporter Julia Sullivan lives a hurried life in the middle of New York. The fact that she is attention deficit doesn't help. Her pace has doubled since her mother died two years before. Her father had left her mother after she was diagnosed with a terminal illness. Julia will never forgive him for that, nor that he packed up her mother's apartment after she died and before Julia could look at it. Now this man has become her new boss and she is furious, especially when he sends her to a small town in Alabama. The Southern hospitality almost kills her when it takes her from one big plight to another. These range from killer bees that attack her to the manicured nails of the town's Barbie who sets herself to keeping Julia from taking away her boyfriend. Each problem brings new people into her life and many possibilities for her news article.

This is a very well-written story that will thrill you to the last page. You will find action, secrets, love, and more in every chapter of this tale. It is great entertainment for any reader from late teens to adults.