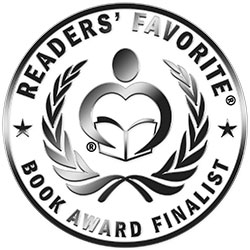 Reviewed by Emily-Jane Hills Orford for Readers' Favorite
Oh, for the simplicity of childhood, to spend some precious, cherished moments with a best friend. Certainly, the simplicity of childhood in a small town in the 1960s is very different than it is today. No technology, for one thing. And, it's perfectly safe for two seven-year-old girls to wander around their town unsupervised, talking to people along the way, even escaping the most-feared old lady who sets the dog on them, and picking blackcurrants from Miss Virginia's bushes, a lady who lives at the edge of town. Simple pleasures, safe activities. In the 1960s, children weren't afraid of dirt and they knew how to create their own fun. And, these children were industrious, too. Best friends, they want to earn some money to purchase friendship bracelets. Nothing fancy, just a symbol of bonding their friendship forever. But the lady with the blackcurrant bushes teaches them another way to bond, a simpler way using dandelions. Not for wine, though she does make it, but for garlands and necklaces – the best kind of friendship bracelet ever.

Cathy McGough's short story, Dandelion Wine, is a treasured trip down memory lane, recalling a snapshot moment in her childhood. This is a story that will make you laugh and cry and wish for some of the simpler things that life had to offer for a child in the 1960s. And it didn't have to cost anything. A valuable lesson is learned in this story, a lesson for readers, too: the best things in life really are free. The two girls didn't earn their quarters to purchase the much-desired friendship bracelets. Instead, they had an enjoyable time in Miss Virginia's garden, seeing shapes in the clouds, a face on the house, and beauty all around them. Simple pleasures from a simpler time. A treasured memory.