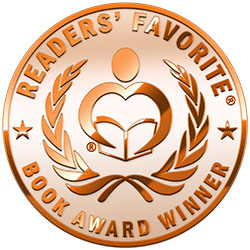 Reviewed by Pikasho Deka for Readers' Favorite
Dark Hollow Road is the second installment of the Possum Gap Novel series by Karen Ann Hopkins. When the body of a teenage boy is found by the river, Sheriff Sadie Mills is determined to solve the mystery. However, as she delves deeper into the investigation, she stumbles upon a four-year-old case of another boy who drowned in the Puissant River. Meanwhile, Possum Gap's new coroner Raymond Russo returns from his home in New Jersey, unknowingly bringing two of his family members on his trail. While Sadie moves forward from one clue to the other, Russo and his friend Darcy brave an interview with the Dover matriarch. Soon, Sadie and her friends unwittingly embroil themselves in a conspiracy involving drugs, murder, and betrayal that will have all of their lives in mortal danger.

Karen Ann Hopkins weaves a gripping murder mystery yarn with twists and turns galore. Every time you feel you've figured out the plot, Hopkins pulls the rug from under your feet over and over again. All the main characters have well-thought-out backstories and their own plot threads that make them seem like real people with real emotions, motives, and inner conflicts. The town of Possum Gap feels lived-in, with the members of the Dover clan bringing a colorful dynamic to the proceedings, especially the scenes involving Grandma Dover. Hopkins keeps her cards close to her chest as the complete mystery only gets revealed in the last few pages. I thoroughly enjoyed Dark Hollow Road and am looking forward to reading other books from the series.