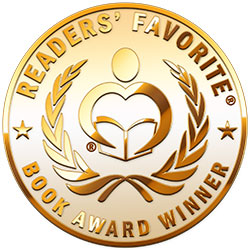 Reviewed by Kristie Ingerto for Readers' Favorite
Mary Firmin's debut novel "Deadly Pleasures" will draw you in by the cover and keep you hooked when you begin reading the story! Megan is on the search for "Mr. Right" as she is dealing with a broken engagement and her three best friends are looking for some fun as they have had enough of infidelity in their own marriages. This leads to these four women hiring a "boytoy" to share; however, the man they hire, Michael, is a suspect of a string of murders that have taken place including the murder of Megan's neighbor. As these women spend time with Michael, they find themselves involved in the investigation as well and also the main detective on the case who immediately captures Megan's interest. What began as a month of fun for these four women quickly turns into a deadly and dangerous adventure.

I really enjoyed Firmin's writing style as the story flowed so nicely and yet was filled with vivid descriptions. I felt as if I became a part of the story while reading and was "one of the girls" as I would empathize with them and also laugh along with them throughout their adventures. Matt, the detective, quickly won me over as well and I enjoyed the interactions between him and Megan and the relationship that develops between them. There is a nice balance between romance and mystery making this a great read. I always enjoy a good mystery and I am looking forward to more of Firmin's books as this is one of the best mysteries I have read!