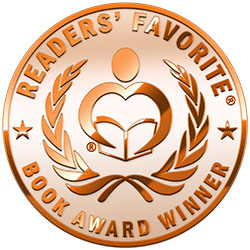 Reviewed by Trudi LoPreto for Readers' Favorite
Beth Haldane is a single mother living in prestigious Dulwich with her young son, trying to make ends meet. She is thrilled when she gets a job as the assistant archivist at the very popular Wyatt's School. Beth has great hopes for her first day on the job. Dr. Alan Jenkins is her boss. Beth is taken by surprise when, on the first morning, Dr. Jenkins shows her to the office and promptly leaves her alone. As lunch time approaches, Beth decides to return to the main building and get something to eat. As she tries to find her way among the buildings, she finds Alan Jenkins lying behind some bins and obviously very dead. As the investigation begins and all of the school facility comes together to be questioned, Beth believes she might be considered the prime suspect since she is the 'new girl on the block.' She then decides to take matters into her own hands to try to help the police find the person responsible.

Death In Dulwich (The London Murder Mysteries Book 1) is a leisurely paced story with a decent plot and likable characters. There are all the makings for an old fashioned mystery story contained within these pages. I found Death In Dulwich to be a true crime mystery with a plot and characters that had me involved from beginning to end. Beth Haldane is the star of the story. There are many scary and dangerous situations that Beth finds herself in and so many twists and turns that she cannot be sure in which direction to turn and who to blame ... and nor can the reader. Author Alice Castle used words from her native England which, while I was unfamiliar with them, made for interesting reading and did not make the story any less exciting. If you are a fan of the crime, mystery, and suspense genres, you will definitely enjoy reading Death In Dulwich.