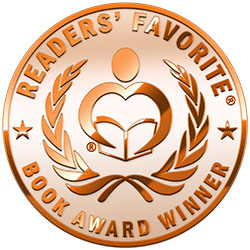 Reviewed by Darin Godby for Readers' Favorite
Author Linda K Ford shares with readers that she views herself as being able to mentally link herself to another person, to feel what they feel and understand their emotions. In her book Decrypto: Unlock Your Life Journey, she emphasizes that "The healer is the decrypto" of which "Decrypt is a generic term that means to decipher." She believes that one can learn how to understand and decrypt themselves as well as others.

There is a very important section dealing with emotions and how getting an understanding of them will help the individual to better understand the situation and move forward in a positive manner. Moving past defeat to learning to believe in oneself is a huge part of the material. Linda K Ford shares a mantra that she encourages readers to use seven times a day for seven days. She feels that, when following this mantra, a person will indeed begin to experience a change in their life.

Linda K Ford also gives the reader latitude in that they should find out what works for them. It's not a set pattern that will work for everyone in the same way. When an individual finds what works for them, then they are able to find release and move forward more quickly. There are many exercises that the reader can participate in that will help them move forward in their thinking and life. Decrypto: Unlock Your Life Journey is an encouraging book that will give the reader ways to become sharper and better both in their life as well as in helping others.