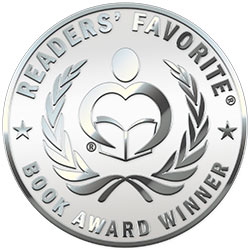 Reviewed by Joy Hannabass for Readers' Favorite
Katharine Russell's "Deed So" is an amazing fictional story about young Haddie as she tells about her life growing up in Maryland in the 1960's. Haddie is just at the coming of age stage, and like most people her age, she wants to leave her hometown and find out what big city life is like. But city life wasn't to be for Haddie because her little hometown all of a sudden erupts at the seams, taking Haddie and the rest of its residents on a journey they never expected. A young black teen was killed by a white man. It was witnessed by Haddie, which placed her as a witness at the trial. This causes total chaos and builds tension between blacks and whites in the backdrop of the racial violence that was so evident in the 1960s. All the while Haddie was going through the usual things a young girl faces including her wild crush on older guy Gideon, who already had a girlfriend! And then Gideon ends up going to Vietnam, coming home wounded, and with secrets that would surprise everyone in their community. Haddie's story is one that will stay with you for a long time after you finish reading the book.

"Deed So" is a well-written, delightful book to read about life in the 1960s. Having been around Haddie's age at that time, I thoroughly enjoyed reflecting back to that special time in my life and the life of my family. The historical details came to life for me as Kath Russell describes so vividly a lot of the things that were happening around the world during that time. I felt as if I was there living those days again. I fell in love with Haddie from the beginning, and I was so engrossed in the book that I couldn't put it down until the last page. The other characters are so real and life-like that I felt they were real friends by the end of the book.

I highly recommend this book for your enjoyment. And if you were growing up in that era in history, this is a must read for you!