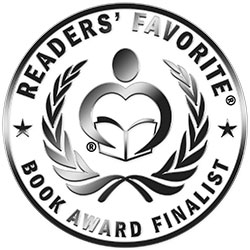 Reviewed by Romuald Dzemo for Readers' Favorite
Devil's Claim by Dariel Raye and Muffy Wilson is a mesmerizing tale that explores the power of a curse and a family's struggle to get free from the claims of a demon. A curse has been in their family for generations and now Apache Elder Aidan Stringfellow fears his brilliant son David may be the next victim of a curse made in a moment of quick temper. While he believes he has found a cure, he is far from the truth because David has dark secrets of his own. Katala, whose destiny is linked to David's, feels the dormant passions in her being awaken. She wants to fight for David, but as she looks at the life of this man, she is plunged into a web of mystery and deceit. She unearths one painful fact after another, so many that she begins to doubt her own identity. Is David redeemable and can a deadly pact with a demon made long ago be voided? Time drives their lives towards the inevitable.

I don't usually read a novel written by two authors, always feeling there could be some discordance in the narrative voice, but Dariel Raye and Muffy Wilson prove the contrary. The quality of the writing is stellar, exceptionally good, with the evocation of powerful emotions right from the very opening of the story. The curse can't be reversed. From the start, the reader understands that the premise is strong — something terrible and irreversible has happened. Now, the suspense begins as the reader wants to delve into the secret lives of the characters. They wait in longing for what happens at the end while the authors take them along an exciting path. Devil's Claim is a wonderful achievement and a great offering to fans of strong literary voices. This is a world where the supernatural intersects with the ordinary and where magic collides with human will. It is utterly spellbinding.