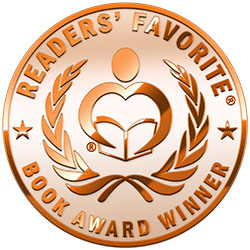 Reviewed by Jack Magnus for Readers' Favorite
Diamonds and Lies is a romantic suspense novella written by Inge-Lise Goss. Mia had thought that her other life, that shadow existence she had led with her brother, Andy, as the apprentices of their burglar father, was tucked away in the past, but that morning's call from Andy had her worried once again. It had been three years since their dad had been apprehended with a bag filled with rare coins sitting in plain sight in his home.

Mia's father had died in prison, and for a few years Andy had continued setting up the heists while Mia provided the distractions and set up their targets. Andy thereafter purchased an auto shop, and Mia got involved in the advertising world. Her mind had been focused, in fact, on her work as an account executive, when Andy called and asked her out for an early breakfast. Andy was in trouble. He had shorted their last client, who was asking for what he was owed plus a penalty. It bothered Mia that Andy had let his addiction to gambling put their lives in jeopardy again, but she would do whatever she could to fix the situation. He was, after all, her brother.

Inge-Lise Goss's romantic suspense novella, Diamonds and Lies, is a taut and thrilling look at high stakes burglary and a family secret with deadly repercussions. Goss's plot is intricate and ingenious, and her characters are well defined and credible, particularly Mia. Diamonds and Lies is action packed and fast paced, and Goss quickly gets her readers involved in the story of the brother and sister who have to do just one more heist. Diamonds and Lies is highly recommended.