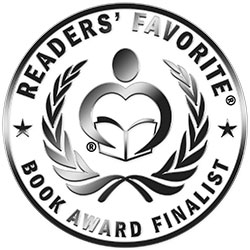 Reviewed by Saifunnissa Hassam for Readers' Favorite
Diary of the Dragon's Daughter: Painting as a Window into Chinese History by BiLan Liao is her autobiography from growing up in China during Mao Zedong's Cultural Revolution to resettling in the US. She is an extraordinary artist, with achievements in painting, photography, fashion design, and sculpture. When she settled in the US, she created paintings of her life in China. Those paintings and others of her life in the US form the heart of this book. Her paintings and narrative cover three time periods: her life in China from 1954 to 1976 and from 1977 to 1999; and her life in the US from 1999 to 2018. Two major art collections depict her life in China, "Painting as a Window into Chinese History" (over forty-four paintings) and "Coming into Tibet" (twelve paintings). She has also included paintings from her teaching years in Indiana and Kentucky. Her collection "Return" won praise and comparison of her art style to those of Chagall, Matisse, and Picasso.

I was deeply moved by BiLan Liao's autobiography. I became immersed in her narrative because of her multifaceted paintings. I liked her inclusion of windows in her compositions as a way of looking into the past. I found the captions illuminating because I would otherwise have overlooked significant details in the paintings. Each painting became a story in itself, of individual lives and of the devastating impact of the Cultural Revolution on China as a whole. Many of the paintings depict her family's struggles to survive poverty, hunger, and fear through love, kindness, courage and an adventurous spirit. Paintings like "Voices of Freedom" and "I Wanted to Be a Nun" capture unforgettable turning points. A remarkable and compelling story of life, art, and the courage to never give up on dreams.