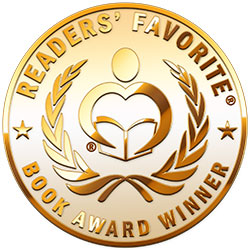 Reviewed by Joy Hannabass for Readers' Favorite
Distracting the Deputy by Shanna Hatfield is a sweet small-town clean romance that I enjoyed very much. Deputy Strickland strives to keep law and order in his small town, and now his thoughts are on a certain Zadie Redmond, and what she is all about. But Zadie has her own troubles that keep her looking over her shoulder while she tries to work. They both come with a bit of baggage that is sure to surface sooner or later. Can the two get over themselves and their past for a little romance?

Distracting the Deputy takes readers back to Summer Creek, Oregon. This cozy story is so good it will have readers wanting to sneak a blanket and comfy chair for some good long reading time. I think this cast of characters keeps getting better as new characters keep coming in. I think each one plays their parts so well they make the story shine. I enjoyed the interactions between the Deputy and Zadie and their closeness as they spent so much time together. There were twists and turns that were surprising, including well-kept secrets that came to the surface. If you enjoy a good clean western story with lots of drama, this will be the book for you. This is book four in the Summer Creek series, but I didn't have any problems with getting to know any of the characters, and I didn't feel lost as I read the story. I really enjoy Shanna Hatfield's phenomenal writing style and will definitely look for more books by her in the future.