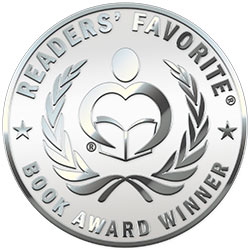 Reviewed by Rabia Tanveer for Readers' Favorite
Doctor Assassin: A Medical Science Thriller by Mark R Belsky and Jon DiSavino is a fast-paced action thriller that will have you sitting on the edge of your seat until the end. Dr. Max Dent was an ex-assassin for the Israeli Intelligence Services but that was in his past. Max is now a heart surgeon and ready to move forward. However, he was asked to do one more mission. Strange and terrible things were happening. HQ wanted him back as it looked as if Max was the only one who could get the job done. A mysterious illness was slowly taking root in the world. First, it was a case of some college students in Atlanta, and then there were dead people in the Caribbean who had the same symptoms. The threat was way too close to home, and Max needed to do something urgently. Could Max and Lilah solve this case before it was too late?

I did not expect to love this novel as much as I did. There was never a dull moment; something was happening in each chapter that brought new revelations. The twists and turns were believable, and the plot was crafted to be realistic. Jon DiSavino and Mark R Belsky did a fantastic job of creating characters that were human and relatable. Max was smart, understood his options, and made decisions based on what was best for him and the mission. Lilah was the total opposite of Max. She was a little impulsive, more aggressive, and acted before she thought. The two were in complete contrast to each other, which was exactly what the story needed. The chapters were short, the pace was fast, and the dialogue was fun. Doctor Assassin is a perfect medical thriller!