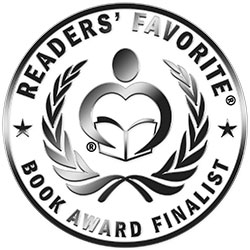 Reviewed by Lit Amri for Readers' Favorite
In Dragon's Shadow by Allison Morse, royal twins separated at birth will find out whether they'll fight side by side or against each other. After the death of her mother, Kylie has a tough time adjusting to normal life, particularly school, due to her rage and her stint at the residential placement. Her only solace is science; her efforts to find out more about the amulet which was given by her late mother thrusts her into another dimension-the kingdom of Hamadriad. Prince Jarlon, Kylie's twin brother, shouldered high expectations from his people as an heir to the throne. Other than blood, the twins are also bound by a dark prophecy placed by a powerful enemy-a dragon-when they were still in their mother's womb. Jarlon will be the one to kill the dragon with the help of his sister. However, he needs to hurry before the dragon's malevolence infects Kylie.

The premise is undeniably intriguing and having the protagonists' perspectives from two different worlds easily gives depth to the world-building of Morse's Dragon's Shadow. That said, the realm where magic exists and different beings reside, particularly a villainous dragon, outweighs the normal world. Clear-cut prose with a subtle flair gives readers an engaging narrative and a well-paced plot. The characters are deftly fleshed out and easy to relate to emotionally. Both Kylie and Jarlon share the same stubbornness and impatience. As they brave the obstacles, I kept hoping that their personality flaws wouldn't rear their ugly heads. I had a soft spot for Tryffin and found the dynamic of his relationship with Jarlon interesting. As the story unfolded, the question of whether they could get past their differences completely and forge an unhindered friendship kept me guessing. I was surprised by the story development for Richard - the truth about him was a good twist for me. Overall, Dragon's Shadow is a good read for YA and older readers, a great addition to the fantasy genre.