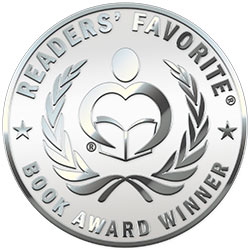 Reviewed by Stephanie Chapman for Readers' Favorite
In Aja James's Dream of Dragons, the Jade Emperor has summoned Ere, Sorin, and Rui to the palace. Shifu, the emperor's emissary, advises the group that they are going on a quest to find The Jewel of Dreams. A time limit and other barriers make the quest more dangerous. Rui quickly finds Ere to be too garrulous but believes his bonded mate, Sorin, could make a capable warrior. Rui catches the interest of Wolfe during a tavern brawl. Upon discovering the trio is traveling to Caerleon Castle, Wolfe and his traveling companion, Tristan, offer to join them. Along the way, the normally unfeeling Rui begins to feel an attraction to Wolfe. This bothers her, as she realizes they will most likely become advisors in the tournament held at Caerleon Castle. The prize, called The Dragon's Eye, was a jewel, and Rui's group believed this was what they needed to complete their quest. Likewise, Wolfe wanted the jewel to get vengeance.

While Dream of Dragons is a fantasy novel, Aja James made every character's thoughts relatable. Rui was a loner, yet she had an inner conflict with wanting to be with Wolfe. Wolfe was the same way, and while he lacked remorse for his past, he still didn't understand what it was about Rui that drew his attention. There were humorous parts in the book, with Ere being the one that could make witty remarks, especially in the face of a dangerous opponent. The time setting was during King Arthur's reign, and I found the accounts of the various knights and royalty accurately written. I found the in-depth details of the tournament to be intense, and I felt like I was sitting in the stands cheering for Rui and Wolfe. The ending had me on a roller coaster of feelings. One moment I was saying "No!" but the next I was saying "Yes!" For adults who have an affinity for the Dark Ages involving sorcery, quests, epic fantasy battles, and dragons, this book is the perfect fit.