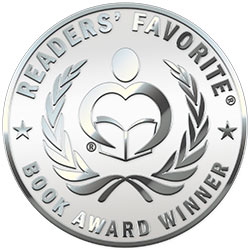 Reviewed by Kim Anisi for Readers' Favorite
Ecrivain by Elizabeth Dunlap is book 1 in the Ecrivain Academy series. We are introduced to Calliope, who secretly enjoys writing, but has little belief in her own talent. After she enters a short story competition to officially be told she has no talent, she tells her family about it (under less than perfect circumstances), and as a punishment for being so silly – after all, writing is a waste of precious time – Calliope is sent to a boarding school in France of all places. Much to the delight of her bratty brother! At first, Calliope is distraught. She has to leave her only friend behind and doesn't speak French. When she arrives, however, she learns that the Ecrivain Academy is not what her parents thought it would be: it's a school for writers, and the head of it is Calliope's favorite author. She can't believe her luck but soon finds out that life with that many other wannabe writers can be anything but pleasant. It can even be deadly!

It has been a while since I was drawn into a book's world as quickly as with Ecrivain by Elizabeth Dunlap. A great idea that was written by someone who knew how to tell it. Of course, boarding school plots are nothing new, but the idea of a boarding school for future writers with different houses, according to the genre, was a nice twist. I only would have liked a Tolkien house, for a proper fantasy representation. The characters were well written and represented the wide variety of what an author can be like. After all, writers – be it novelists or poets – are all just people, all very different, with their own attitudes, ideals, and ideas. Of course, there are some stereotypes, but poets deserve it (sorry, not sorry). This novel was a truly enjoyable read, and I finished it within two nights of reading. I'm looking forward to the next volume in the series. I usually hate cliffhangers, but this one wasn't executed in a way that makes you want to throw the book at the author. I wish a school like that would truly exist, and not just for kids, minus all the rather disturbing developments, and with a Tolkien house for fantasy writers, obviously.