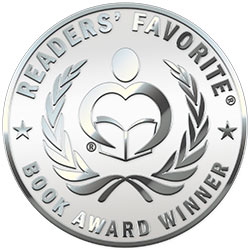 Reviewed by Saifunnissa Hassam for Readers' Favorite
Lex Allen's thriller Eloah: No Heaven is Book 1 of a trilogy. Eloah is a well-crafted thriller that brings together religion, biblical history, and science in the form of quantum and multiverse theories. Eloah is a mysterious man who appears in Germany and two hours later in Washington, D.C. He looks like and claims to be Jesus. He has returned to prevent a nuclear war between the three major religions. The FBI, the CIA, and Pope John Paul begin an intense search and investigation. Eloah contacts three Americans. Jack Schmidt is retired from the US Army Special Forces, now lives in Cologne and writes a popular blog about religion. Dr. Elizabeth Washburn is a professor of theology in Heidelberg. Kate Barrow is a film studies major in Washington, D.C. The search for Eloah inevitably involves all four lives.

I thoroughly enjoyed reading Lex Allen's thriller Eloah: No Heaven for its plot and characters. I was hooked into the story early on with Eloah's dramatic appearances in Germany and Washington, D.C. which provoke unsettling questions about mind-matter-energy relationships. I loved the imagination and inventiveness with which Allen weaves the concepts of quantum and multiverse theories into the thriller. Allen reveals more about Eloah through the characters of Jack, Elizabeth, and Kate, three different people with different reactions and perspectives on religion. The suspense and action in the story intensify as their lives become entangled with Eloah. Allen has created a strong character in Jack, the skeptic who is not afraid to confront Eloah with questions. The heated dialogues between different characters about religious beliefs and scientific research of the paranormal add depth and tension to the story. Eloah: No Heaven ends on a cliffhanger. I will absolutely be reading Eloah: No Hell and Eloah: No Religion.