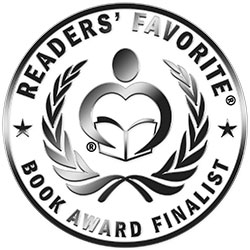 Reviewed by Donna M for Readers' Favorite
I think Susan Allison hits the nail on the head when she introduces the idea that much of what we suffer emotionally may reveal itself in our physical bodies as illnesses. It will be excellent if we know and understand this then we can shine the light on our infirmities, thereby getting rid of our physical ailments. Also one has to reason that if we can get rid of illnesses even for a little while, utilizing a placebo, then this leaves us with the great possibility that we can tap into our minds and find healing. It is an area that mankind will probably explore and try to understand until the end of time.

I love the premise of this book and I made lots of notes to help assist me in healing some of my own wounds. I was greatly inspired by the stories Allison tells about other people's experiences. I sincerely wish that if I were ever put in a position where I needed my mind to heal my body, I could utilize the techniques that the "Empowered Healer" presents to us. It would be a great step forward for mankind to actually be able to overcome sickness with our minds. The very thought brings joy to the heart. If I could choose any gift to have, it would be to heal others, physically, mentally or spiritually.