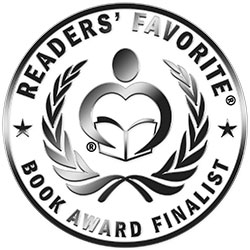 Reviewed by Stephanie Chapman for Readers' Favorite
The third book of The Arrogant Earls series, Enticing the Earl focuses on Oleana Honeywell and Lord Jason Montieth. Author Kathleen Ayers portrays Oleana's quandary as a housekeeper who doesn't know how to do the job. She is a vicar's widow and the owner of a large farm that her in-laws want. Her grandmother gave her a recommendation letter from the aunt of Lord Monteith, but Oleana shows up and presents the letter to the arrogant butler, Wilbert. She gains the affection of Elizabeth Monteith, and Lord Monteith notices Elizabeth's happiness has improved; he starts to see Oleana is quite desirable, and the possibility of a romantic connection may exist. However, he knows something is off about what Oleana has told him.

Oleana's clumsiness constantly draws unwanted attention, especially from the snide butler. Wilbert was just plain snobby, and I felt he overstepped boundaries by constantly chastising her. Carrot the cat was a wildcard, as the feline seems to use Montieth's private study as the perfect place to hide. I loved how endearing Elizabeth appears to be; having lost her mother when she was young, she is polite and caring. Lord Montieth's actions with Oleana increase the tension throughout the story. One moment he is passionate towards her and the next, he is berating her. Oleana's hidden secrets become Lord Montieth's focus and this engrossed me in the story. The supporting characters filled the house with rumors and influenced the unpredictable direction of the story. Enticing The Earl by Kathleen Ayers will capture the hearts of readers who enjoy a light read with a little dramatic content.