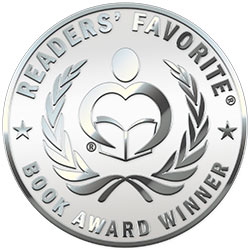 Reviewed by Stephanie Chapman for Readers' Favorite
In Evasive Species, Bill Byrnes writes the story of Kodra, a Komodo Dragon, and the humans that she encounters after being smuggled into Florida. While Sanchez is giving her food, Kodra bites into his arm. Attempting to free himself, he releases the latch that keeps the massive reptile penned. Kodra rushes off into a canal and vanishes. When Sanchez tells his boss, Kirkland, the hunt begins. Meanwhile, a hungry Kodra begins her hunt. After the mysterious disappearance of two people, the Palm Beach area panics with claims of a man-eating alligator. To throw off the law, Kirkland releases a Nile Crocodile into the reserve, claiming the animal escaped from his reptile zoo. TJ Forte, a specialist in invasive species, is called in by Sheriff Rodriguez. Samantha Brown joins the group in the search. As they discover clues along the way, they realize that they are no longer looking for an alligator. How many people will the Komodo Dragon kill? Will they catch her before she disappears into the Everglades?

I enjoyed how Bill Byrnes gave Kodra a personality. Instead of a mindless creature that just killed, he created her with calculating thoughts and actions. TJ was my favorite character in the story with his empathy for other people, including a boy who was catching Iguanas and selling them. His confidence didn't waver in the governor's face, even when she fired him from the case. Instead of telling her she couldn't fire him since he was a federal employee, he let her think she had some sort of authority. The vivid imagery of the surroundings that Kodra entered was easy to envision, and the story flowed well, with enough action and building suspense. The end of the story is left open for a sequel. I also learned several facts about Komodo Dragons, including they can be asexual. As the story progressed, I could see how Kodra learned and could hone her skills, making her a formidable predator. I would recommend Evasive Species to readers who like a story full of action, scenarios of what bringing non-native species into the ecosystem can cause, and crime stories.