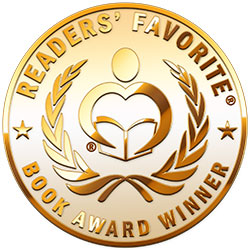 Reviewed by Foluso Falaye for Readers' Favorite
Everyone Is an Entrepreneur explains how the world works, in terms of exchanging value, and how people can benefit and improve their lives from having this knowledge. Gregory V. Diehl's decision to migrate to Armenia exposed him to the limitations of a post-Soviet economy that still experiences the consequences of the restrictive government in the USSR. Gregory expresses that dictatorship discourages people from thinking as an entrepreneur would and optimally employing available resources. In this distinctly educative and intellectual book by Gregory V. Diehl, readers are taught some fundamentals of entrepreneurship and economics, including what wealth is, how entrepreneurship attracts wealth, anti-entrepreneurial biases, and a real-life depiction of entrepreneurship. Could the solution to poverty lie in the understanding of basic concepts of wealth and entrepreneurship?

Forget what you know about money and entrepreneurship as the life-changing lessons in Everyone Is an Entrepreneur are the perfect tools for advancing significantly in wealth and in life. Though I studied economics at university and was strongly against the exploitative nature of capitalism, I was won over by the book's intelligent arguments for the freedom and choices that come with capitalism—which is best used with the right information and discipline. Get ready for a highly engaging experience with several interesting stories about the author's stay in Armenia and a simplified sociopolitical and historical analysis of the major world economic systems. Whether you're a CEO, an artist, a health worker, some other type of professional, or not even a professional at all, you will appreciate the brilliant insights in these chapters. Gregory V. Diehl's book is up there with the best in the genres of finance and business!